A short history of Burpco
In the beginning there were two companies that made burp guns that used an air pump mechanism to shoot ping-pong like balls. Interestingly, both were located in Michigan. One, the Newell corporation in Lowell near Grand Rapids, made attractive single shot and repeating units, invented by Jim Pope. These fired ping pong balls quite a distance. The other company, Ack-Ack Inc., owned by Michael Ladney, located in what was East Detroit, made 4 models: the pistol, the burp, the pump, and the junior, all shooting balls that were 1/4 of an inch smaller than ping pong balls. Mr. Landey discontinued the gun, and started Detroit Plastic Molding, a large company that makes chrome plated plastic parts for the auto industry. The Newell gun preceded the Ack-Ack gun, and was once featured on the George Burns and Gracie Allen show. The Ack-Ack gun was subsequently featured on the Dick Van Dyke show.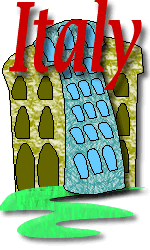 Although Ack-Ack and Newell discontinued production of their guns in the late 50s or early 60s, the Ack-Ack burp model was made continuously under license in Milan Italy from the 1950s right through to the late 1990s. It was during a 1983 trip to England, that the president of Burpco came across these burp guns for sale in a souvenir shop. He contacted Gian Franco Dilelio, the manufacturer in Milan, and soon became the exclusive US distributor. Burpco initially purchased the Italian gun as a complete unit. However, the Italian version of the gun used injection molded tubes instead of the more durable and attractive Butyrate supplied in the US model. In order to produce the original 1950's version, Burpco found a supplier of Butyrate tubing and began to manufacture the Burpgun in the US from Italian and US made parts.
. In the middle 1990s, Burpco reintroduced the burp pistol to the product line. In 1999, the Italian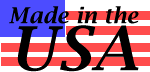 company closed down, and Burpco purchased the original molds. Burpco also acquired the rights to the name Ack-Ack, and is now manufacturing both the Burp model as well as the Pistol Model solely with US made parts in Kalamazoo Michigan.
The Burp Gun shoots 15 balls, while the Pistol holds 7. Each unit is hand machined and the tubes are, as in the 1950s, made of extruded butyrate, a clear tough material that is produced by treating cellulose (wood) with butyric acid. In addition to the Dick Van Dyke show, the gun has been featured on the Johnny Carson show, Regis and Kathy Lee, in the movie "The Cure," and in print in Business Week ( A "best new product of 1997") and in the recent Fortune Magazine "Entrepreneur of the Century" edition.
Return to home page